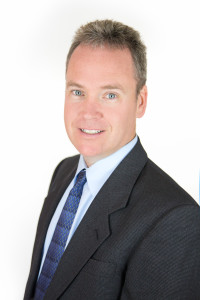 About the President and CEO
Terence Hudson, PE, MSCE, the founder of FIRM Engineering, P.C., is a Licensed Professional Engineer in the State of New York and holds a Bachelor of Science in Civil Engineering from Manhattan College and a Master of Science in Civil Engineering from Manhattan College. Prior to founding FIRM Engineering, P.C., Mr. Hudson worked for more than 20 years inspecting and developing solutions to all types of facade related problems. He brings his extensive knowledge and experience in the field of building façade inspection and restoration to Firm Engineering, P.C.
Mr. Hudson has been performing facade inspections and has been preparing design documents for facade related projects for over 20 years. He has inspected and successfully restored a countless number of NYC building facades. He has been performing facade inspections since the New York City Facade Inspection Safety Program (FISP) was known as Local Law 10 of 1980. Mr. Hudson is known for his knowledge, integrity and hard work by those whom he has worked with within the building facade industry.
In addition to his ability to detect and prepare cost effective designs for visually observed façade conditions, through his knowledge of waterproofing/ flashing systems (which are commonly concealed within the building walls), Mr. Hudson has become known for his unique ability to effectively inspect, evaluate and determine the sources of both long term as well as newly developed water penetration problems.
Terence is a former Board Member at a condominium complex where he previously resided that consists of more than 200 townhouse style units and is situated on approximately 25 acres of land in Rockland County, NY. He initially had no intention of becoming a Board Member, however, with his engineering skills and facilities maintenance knowledge, the Board approached him. After being elected, he happily volunteered his time to better his community. This experience gave him insight on how his clients must think relative to prioritizing repairs and the needs of the condominium.